Books for Children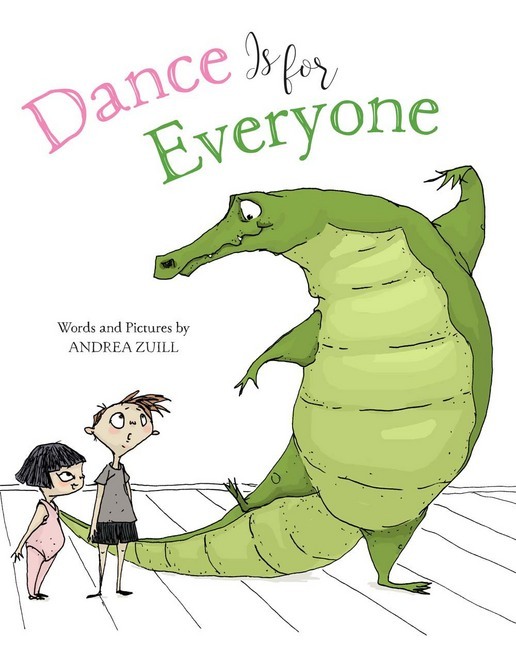 Dance Is for Everyone
By Andrea Zuill (Author)
OVERVIEW
Dancing is for EVERYONE. Even a 450-pound alligator!
 
An alligator dancing ballet? When the reptile takes her place at the barre, Mrs. Iraina and her dancers are very surprised. But since they can't communicate with the alligator—and she is able to follow along—they just decide to name her Tanya and let her stay. (Would YOU say no to a 450-pound alligator?) Mrs. Iraina even creates a special ballet to showcase Tanya's larger-than-life talents . . . and super-swishy tail. Then, without warning, Tanya disappears. Funny and irreverent, Dance Is for Everyone shows that, with just a little understanding, anyone can fit in—even a dancing alligator. 
ABOUT THE AUTHOR(S)
Andrea Zuill's work shows in galleries in California, Texas, and New York. It has exhibited in the San Diego Museum of Art and the Brand Library gallery, where she won the Disney Imagineering award. A member of the SCBWI, she won the 2010 SCBWI Mentorship award. She is the author of Wolf Camp (Schwartz & Wade), and she lives in the San Diego area.